Instagram is HOT! HOT! HOT! right now and getting hotter every day. More and more people are using this social media site, and it's not just for the "kids" anymore.
To get started thought you need to make sure your profile is setup correctly!
It wont take you very long, but make sure you take your time and put some thought into it.
Here's what you need to do…
Step 1: Your Profile Image
Your profile image should either be a picture of you or your brand's logo. Make it something you're known for or by.
I brand myself in my main business so I just use a picture of myself. It's the same picture I use on my other social media sites. I highly recommend you keep consistent across all social media sites with your profile images.
Step 2: Your Bio
You've got 150 characters to basically talk people into following you, so put some thought into this. I'm an entrepreneur who creates online businesses to make money from and I teach others how to do it too. So here's why my profile says…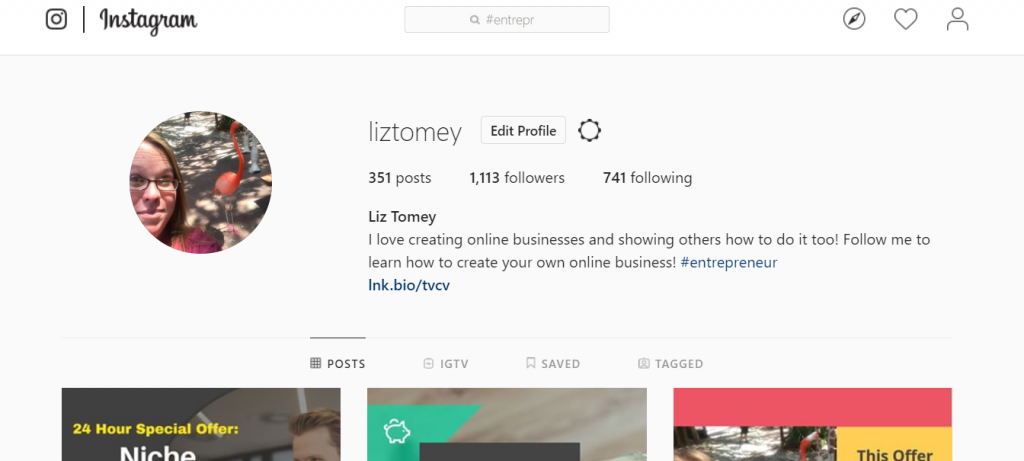 Notice the call to action to follow me!
Step 3: Use Clickable hastags
There's not a whole lot of room in your bio, but you need to make sure you include at least ONE hashtag that has A LOT of posts using it. Just use the search feature and input keywords related to your business to find the best hashtag to use.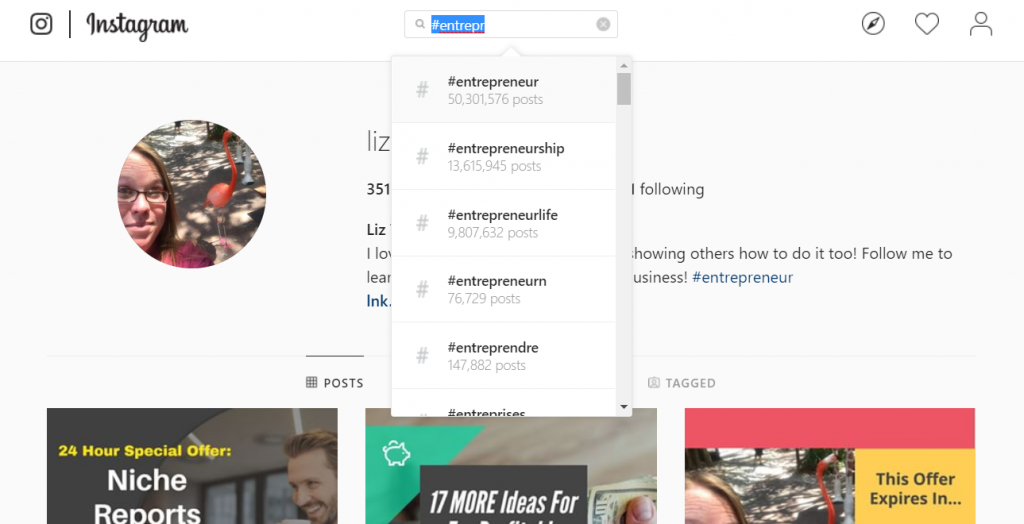 Step 4: Bio Link
Your bio link can either be a link to your site or you can do what I do. Use a Lnk.bio link. This allows you to input a link that takes people to a page where you have a list of clickable links.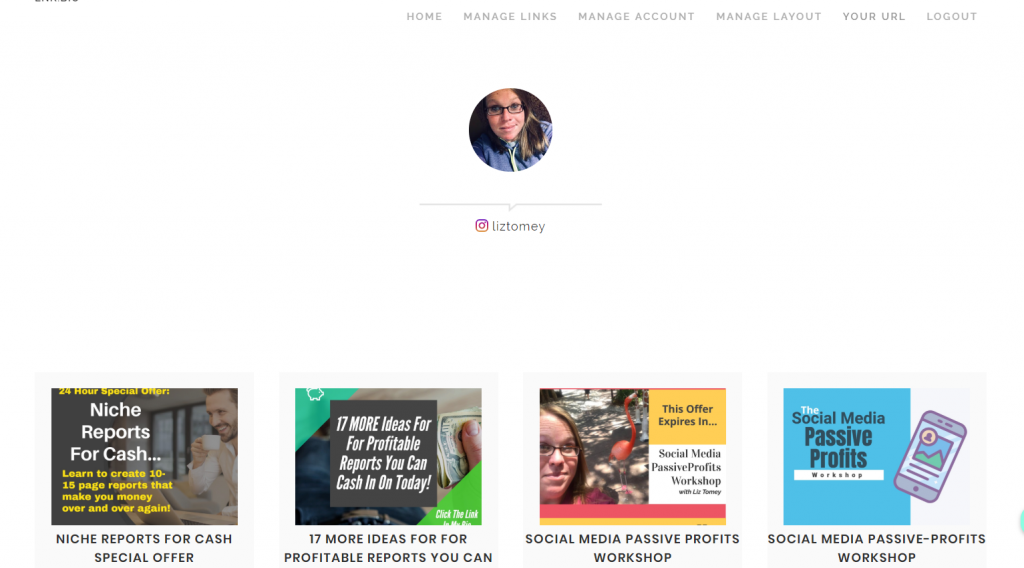 Why do this?
Well if you're like me you talk about different things on social media so I'm not always sending people to my main site. Maybe it's a blog post, or a sales page. So I use the Lik.bio link and on my images I always have a call to action that says "Click the link in my bio".
People visit my bio, see the link, click on it, and can choose the thing that caught their interest.
And more importantly other THINGS that they might be interested in.
This is a cool little feature, and I'm seeing some serious traffic to my sites from Instagram since I started using it.
If you have multiple things you talk about on Instagram and are sending people to different links I highly recommend this. You can get a free basic account. That's what I'm currently using. 🙂
Yes… This post is short, but there's not a lot you need to do when setting up your Instagram account.
So, take 20 minutes… If you already have an account make sure you've "optimized" it like I've shown you to do here. If you don't have an Instagram account, get signed up, and use what I just taught you to get your profile all setup.
Comments or questions about what I've shared here? Did I miss anything? Do you have tips for this topic?
Then leave them in the comments below!
Talk soon!
Liz